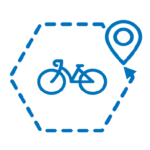 Culinary and pleasure tour
From the mountain to the lake


about 207 km
DESCRIPTION:
Cycle the Drau Cycle Path from its enjoyable side. Comfortable stages and delicious kitchen secrets of the Drauradweg hosts sweeten your cycling holiday.
SERVICES:
7 nights in 3 *** hotels and 3 *** inns
Breakfast buffet or rich breakfast
Luggage transfer from accommodation to accommodation (1 piece of luggage per person, max. 20 kg)
Parking lot in Berg im Drautal
€ 20,00 voucher to be redeemed at the Drauradweg hosts
Bike maps, information material, GPS tracks
Service hotline (7 days a week)
GETTING THERE:
täglich
PRICE:
Category:
3 *** hotels and inns
€ 589, - per person
01.05. a 30.06.2021
01.09. a 30.09.2021
€ 639, - per person
01.07. a 31.08.2021
EXTRAS:
Single room surcharge: € 100 per person
Surcharge for half-board: € 140 per person
RENTAL BIKES
Touring bike: € 80, -
E-bike: € 140, -
Local tax: if due, is not included in the tour price.
return transfer Klopeiner See to Berg im Drautal: € 65 per person including bike; a reservation of the places is necessary!
Getting there
Individual arrival in Berg im Drautal and check-in.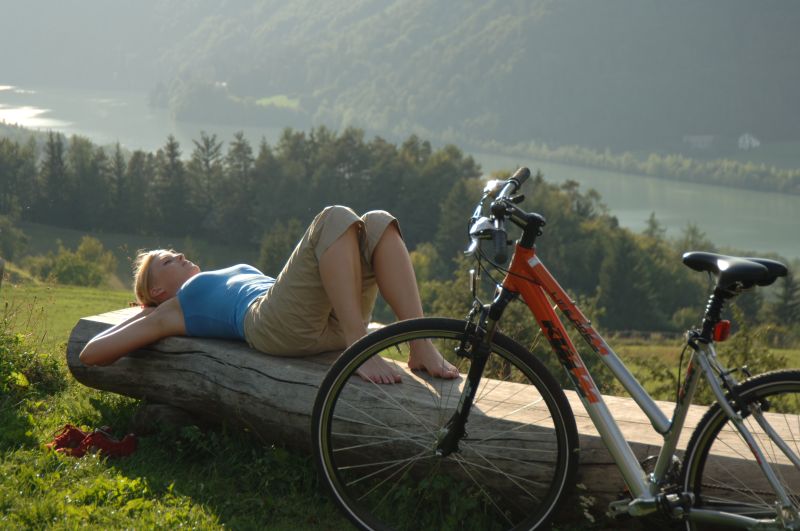 Berg / Drautal - Spittal / Drau, approx. 45 km
Following the Upper Drautal you always cycle along the Drau to Spittal / Drau. Partly along the banks of the river, partly a bit out of the way through smaller villages, the cycle path leads you through the Drau Valley to the next district capital. In Spittal / Drau you should take time to tour the city. The renaissance castle Porcia is especially worth a visit.
Millstätter See - round trip, approx. 39 km
Today we go from Spittal / Drau to Lake Millstatt. You cycle past Lieserbrücke to Seeboden and on to Millstatt, where you should plan some time for Millstatt Abbey. In Döbriach you switch to the south bank and cycle back to Spittal.
Spittal an der Drau - Villach, approx. 42 km
You cycle past the district town of Spittal / Drau to Villach today. There are several hosts to choose from for a little refreshment en route. In Villach you should use the time for an evening stroll through town and enjoy the Mediterranean flair.
Villach - Kirschentheuer / Ferlach, about 47 km
Today you cycle through the picturesque Rosental. Enjoy the scenery and the refreshing breeze on the riverside. Use your time to visit the Rosegg zoo and then refresh yourself with Carinthian delicacies.
Kirschentheuer / Ferlach - Klopeiner See, approx. 47 km
From the Rosental today we go along the Drau to the warmest swimming lake in Europe, the Klopeiner See.
Klopeiner See - bathing day
When you arrive at your destination, you have the opportunity to go on other bike tours and excursions in the Southern Carinthia region on this day. Of course, you can also just relax and enjoy a day of swimming at Lake Klopein.
Departure
Individual journey home or booked return transfer from Klopeiner See to Berg im Drautal, your place of departure.

BOOKING HOTLINE
+43 (0) 4242 44 200 -37