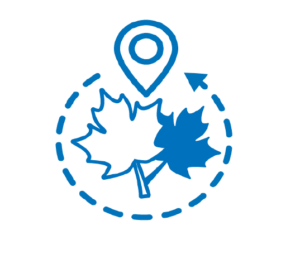 STAR CYCLE TOUR FROM MILLSTÄTTER SEE TO OSSIACHER SEE
Cycling and wellness


about 130 km
DESCRIPTION:
On this enjoyable bike tour you will get to know the autumn magic of Lake Millstatt and Lake Ossiach from comfortable 4 * bike hotels. You will spend the first two nights at the beautiful Millstätter See, which you can comfortably circle around by bike. You can also take a free tour of the lake with a liner. Then you can either relax in the wellness area of ​​your hotel or visit the glamorous bathhouse in Millstatt. The next day you cycle on the Drauradweg to Villach and on to Lake Ossiach. The cycle tour around Lake Ossiach runs close to the lake and offers many highlights, from the historic Ossiach Abbey to the modern Domenig stone house.
SERVICES:
4 nights in 4 * - star hotels (2x Millstätter See, 2x Ossiacher See)
rich breakfast buffet
Luggage transfer from hotel to hotel
Boat trip on Lake Millstatt with the MIC Herbstcard (from 11.9.)
One entry to the Kärnten Therme (from 16.00 p.m. with the Villach Adventure Card)
Bike maps and information material, GPS tracks
Service hotline (7 days a week)
GETTING THERE:
Individual arrival at Lake Millstatt
Daily, from September 01.09st to October 15.10.2021th, 4, minimum XNUMX people
Major event notice:
During the major event European Bike Week (07.09.-12.09.2021), hotel rooms in Villach are difficult to obtain and unfortunately can only be booked for an extra charge.
PRICE
€569,00 per person in a double room
01.09. - 15.10.2021
Local tax, if due, is not included in the tour price.
EXTRAS:
Rental bikes (4 to 5 days)
Rental bikes: € 65,00 per person
E-bike: € 105,00 per person
return transfer Ossiacher See - Millstätter See: € 45 per person including bike; please reserve in advance.
Individual arrival
Individual arrival at Lake Millstatt and check-in at the 4 * star hotel. Exploring the area according to your own taste, using the wellness facilities of your hotel.
Millstätter See - round trip, approx. 35 km
Start your cycling holiday with a circumnavigation of Lake Millstatt. On the approx. 30 km long bike path and get to know the untouched nature of the south bank as well as Millstatt with the Benedictine monastery and the "Millstätter Villenweg". We also recommend a boat trip (free of charge with the MIC Herbstcard from September 11.9th) or a visit to the glamorous bathing house in Millstatt.
Millstätter See - Ossiacher See, approx. 60 km
Via Spittal / Drau you reach the wonderful Drau cycle path, on which you can ride comfortably, mostly in close proximity to the river to Villach. After a stopover in the Mediterranean-inspired city center, you cycle on to Lake Ossiach, where your next bike hotel awaits you.
Ossiacher See tour, approx. 42 km
Today is the circuit of the Ossiacher See, whose cycle path mostly runs directly on the shore, on the program. On the way, numerous attractions invite you to visit and take a break: the baroque collegiate church in Ossiach, the nature reserve Pencilätter Moor and the famous stone house in Steindorf. Or would you like to take the cable car to the Gerlitzen and enjoy the beautiful mountain panorama from 1.911 meters above sea level and then visit the Kärnten Therme in Warmbad Villach?
Individual departure
Individual departure, extension or return transfer to Lake Millstatt.