Cycling holidays news
Let yourself be inspired in our cyclist blog with interesting stories, travel reports and tips about cycling trips.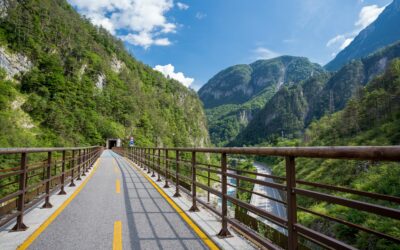 415 kilometers lie between Salzburg and Grado - and three alpine passes.
Sounds tough, but tunnels on the Alpe-Adria cycle path make crossing the Alps an enjoyable tour.
And when your calves get tired, there is still the train.
The renowned German daily newspaper "Die Welt" cycled from Salzburg to Grado in the summer. Let yourself be carried away by the review to inspire…