THE MOST BEAUTIFUL CYCLING TOURS
IN THE SOUTH OF AUSTRIA
THE MOST BEAUTIFUL CYCLING TOURS
IN THE SOUTH OF AUSTRIA
THE MOST BEAUTIFUL CYCLING TOURS
IN THE SOUTH OF AUSTRIA
THE MOST BEAUTIFUL CYCLING TOURS
IN THE SOUTH OF AUSTRIA
THE MOST BEAUTIFUL CYCLING TOURS
IN THE SOUTH OF AUSTRIA
THE MOST BEAUTIFUL CYCLING TOURS
IN THE SOUTH OF AUSTRIA
THE MOST BEAUTIFUL CYCLING TOURS
IN THE SOUTH OF AUSTRIA
DISCOVER AUSTRIA BY BIKE | ENJOY SERVICE
DISCOVER AUSTRIA BY BIKE | ENJOY SERVICE
DISCOVER AUSTRIA BY BIKE | ENJOY SERVICE
PLEASURE CYCLING IN THE SUNNY SOUTH OF AUSTRIA
Pure pleasure in cycling: Cycle through sunny Carinthia with light luggage. Discover the wonderful landscape by bike. Past crystal clear blue and turquoise lakes that invite you to swim. Enjoy culinary delights and service in between. Your luggage will be waiting for you upon arrival at your hotel. Carinthia bike tours makes your cycling holiday in the south of Austria a pleasure. Discover with us the most beautiful bike tours along the Drau cycle path, around the Carinthian lakes and on the Alpe-Adria cycle path that leads from Salzburg to Grado.
Carinthia With its mild climate and 1.300 kilometers of cycle paths along the rivers and around the bathing lakes, it is a paradise for pleasure cyclists. The southernmost and sunniest federal state of Austria is embedded in a dreamlike hill and mountain landscape on the border with Italy and Slovenia and attracts with an abundance of attractions and sights.
THE MOST BEAUTIFUL CYCLING TOURS IN AUSTRIA
Experience Austria and its neighboring countries close to nature on a unique bike tour! The beautiful natural landscapes, the cultural sights and the well-developed bike paths make Austria a popular destination for a cycling holiday. The flat lake and river landscapes, mostly surrounded by impressive mountain scenery, are perfect for leisure cyclists and families. Sports enthusiasts will get their money's worth in high alpine terrain and on longer daily stages.
Austria Cycling Holidays makes your cycling holiday a perfect experience! For more than 25 years we have been organizing enjoyable bike tours along the most beautiful rivers and lakes: e.g. on the Danube Cycle Path, in the Inn Valley and on the Etsch Cycle Path, around Lake Neusiedl and Lake Constance, on the Tauern Cycle Path and in the Salzkammergut, and brand new in Upper Styria.
Rely on our many years of experience as a bike tour operator and benefit from our convenient luggage transfer from hotel to hotel and a large network of hotels and local partners.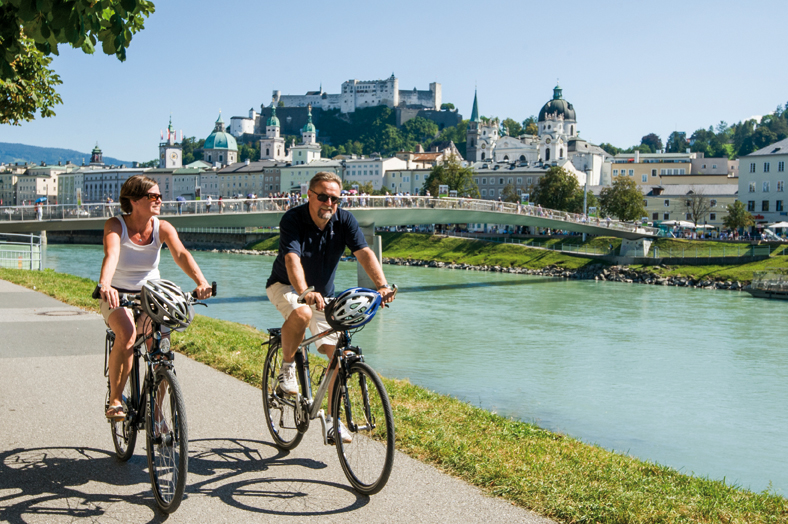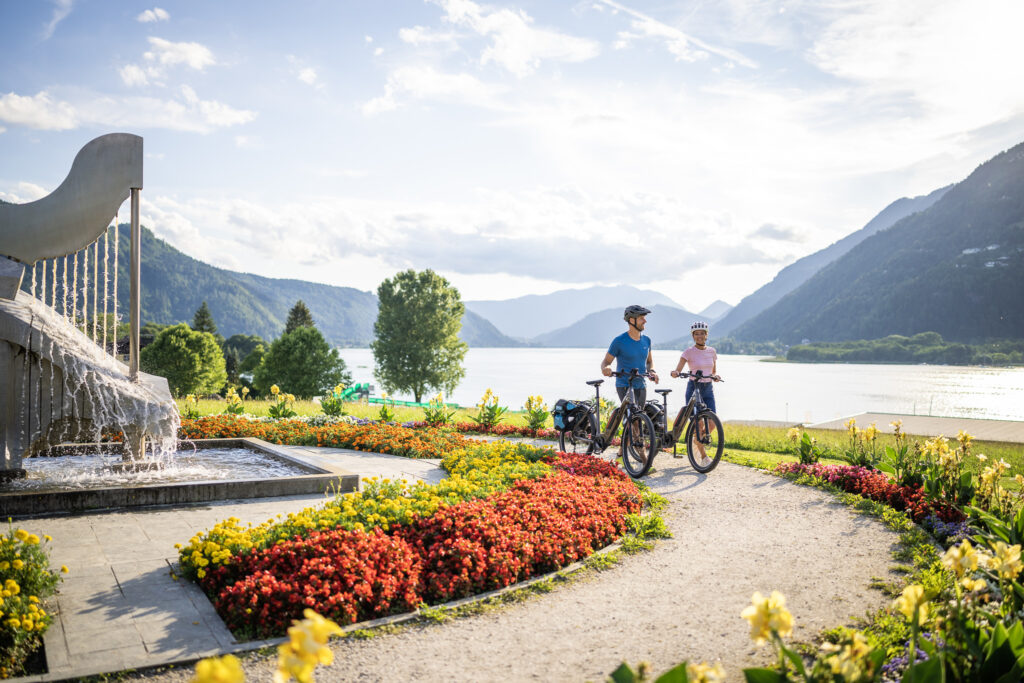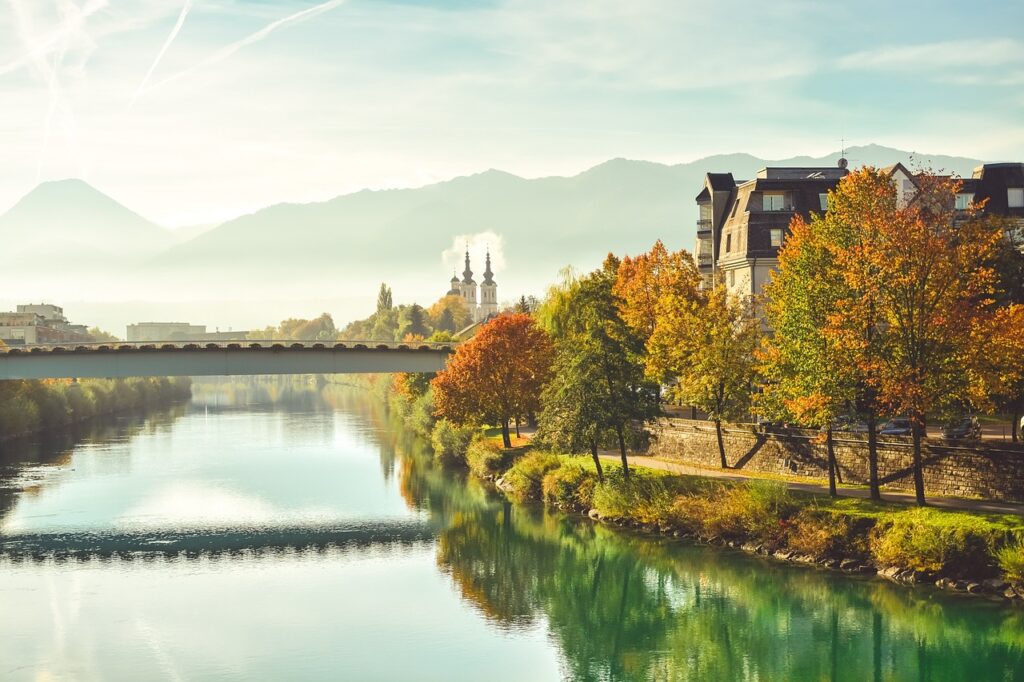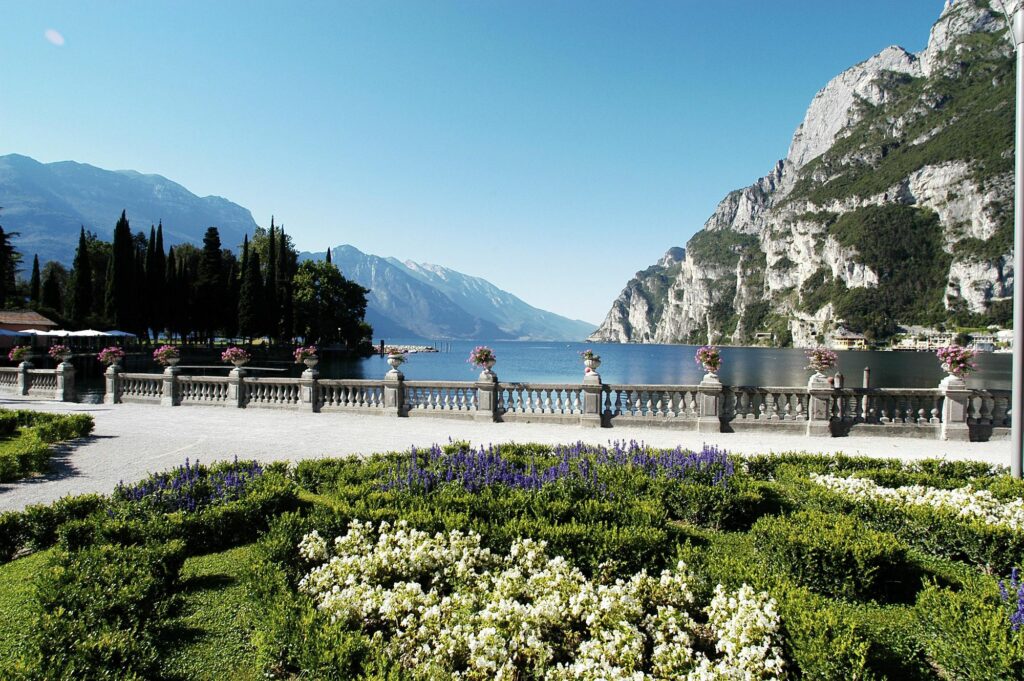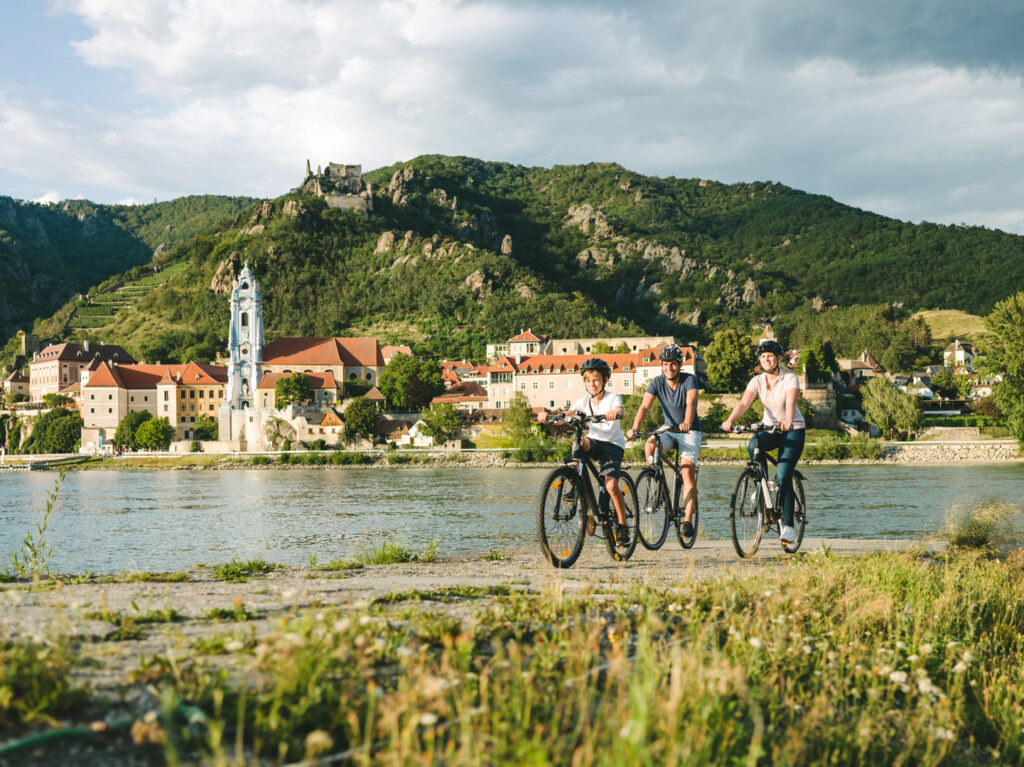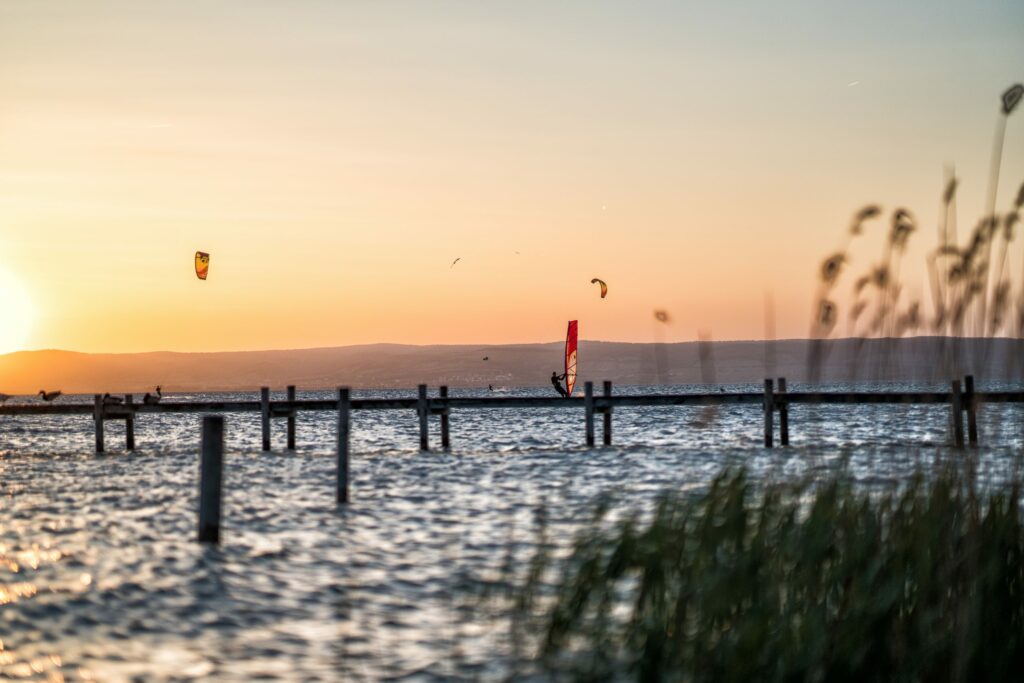 6 days / 5 nights 8 days / 7 nights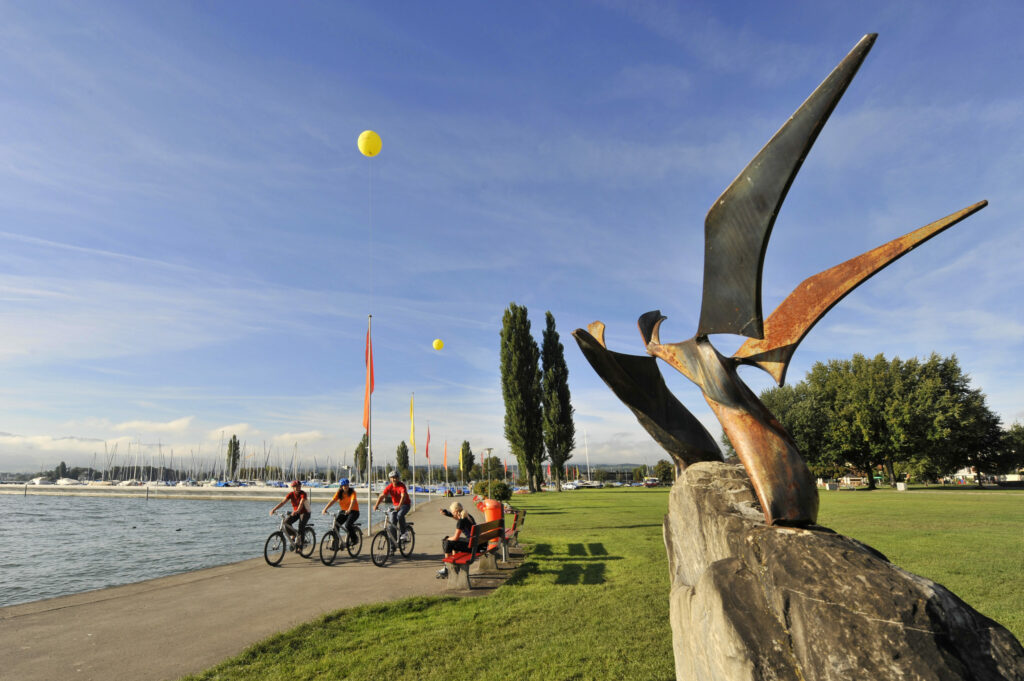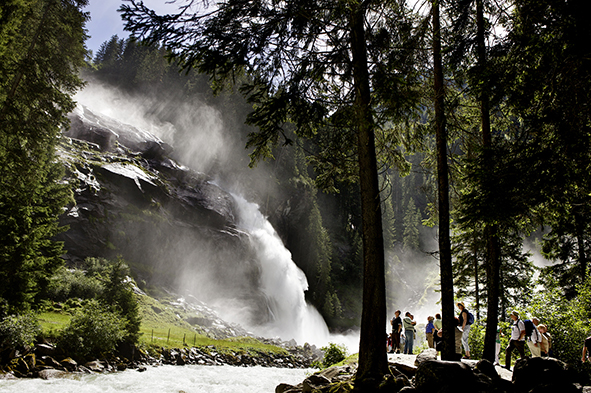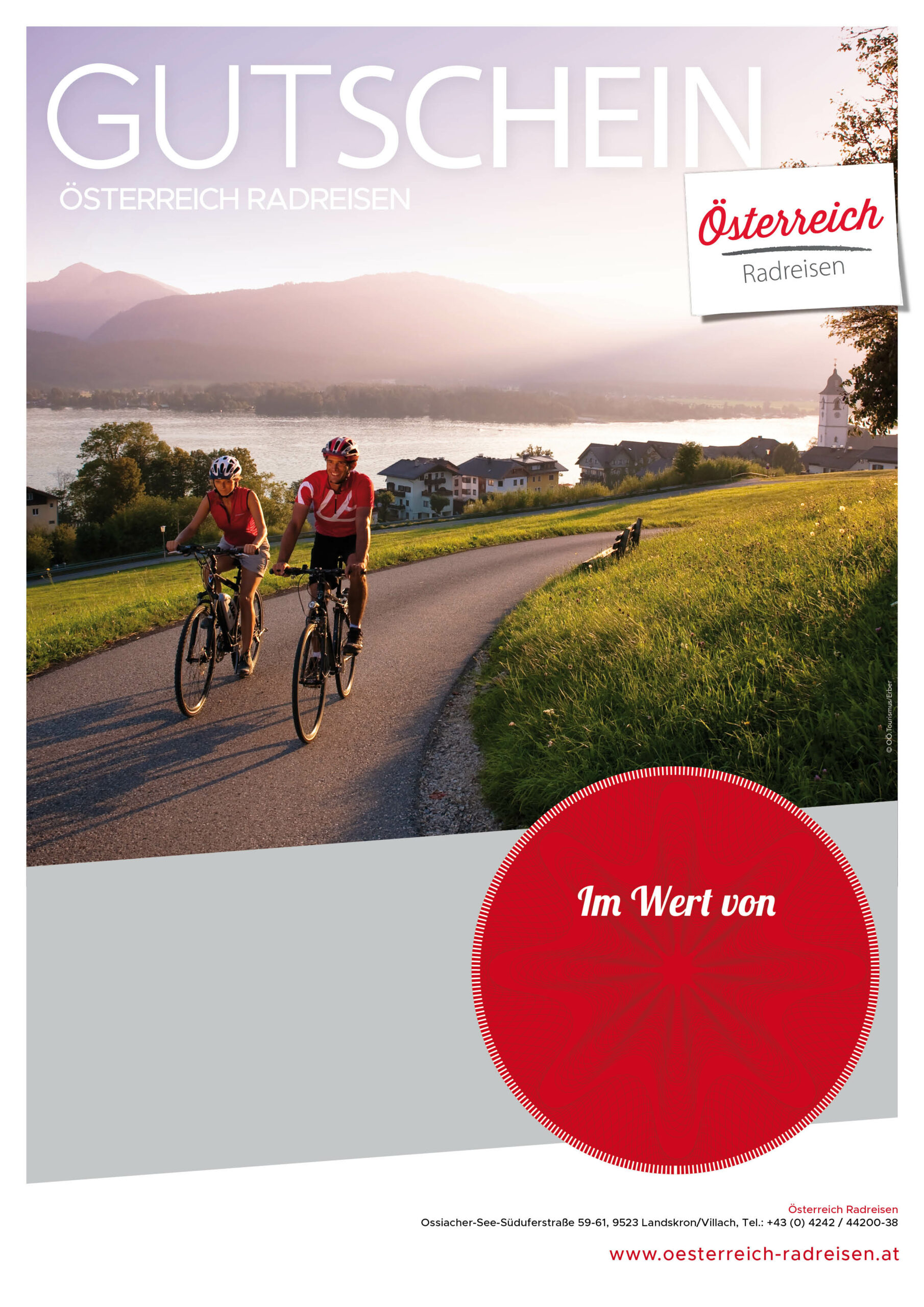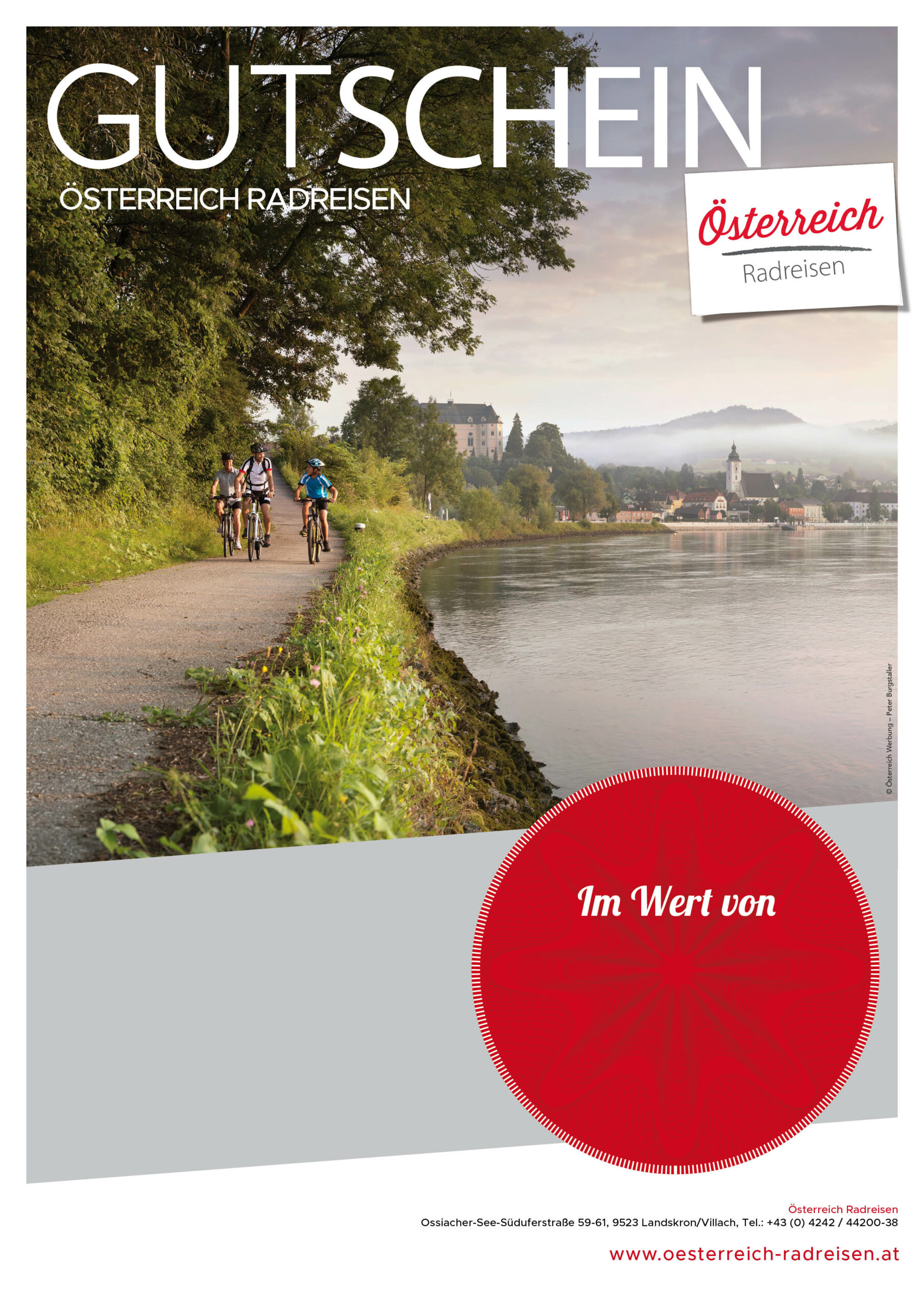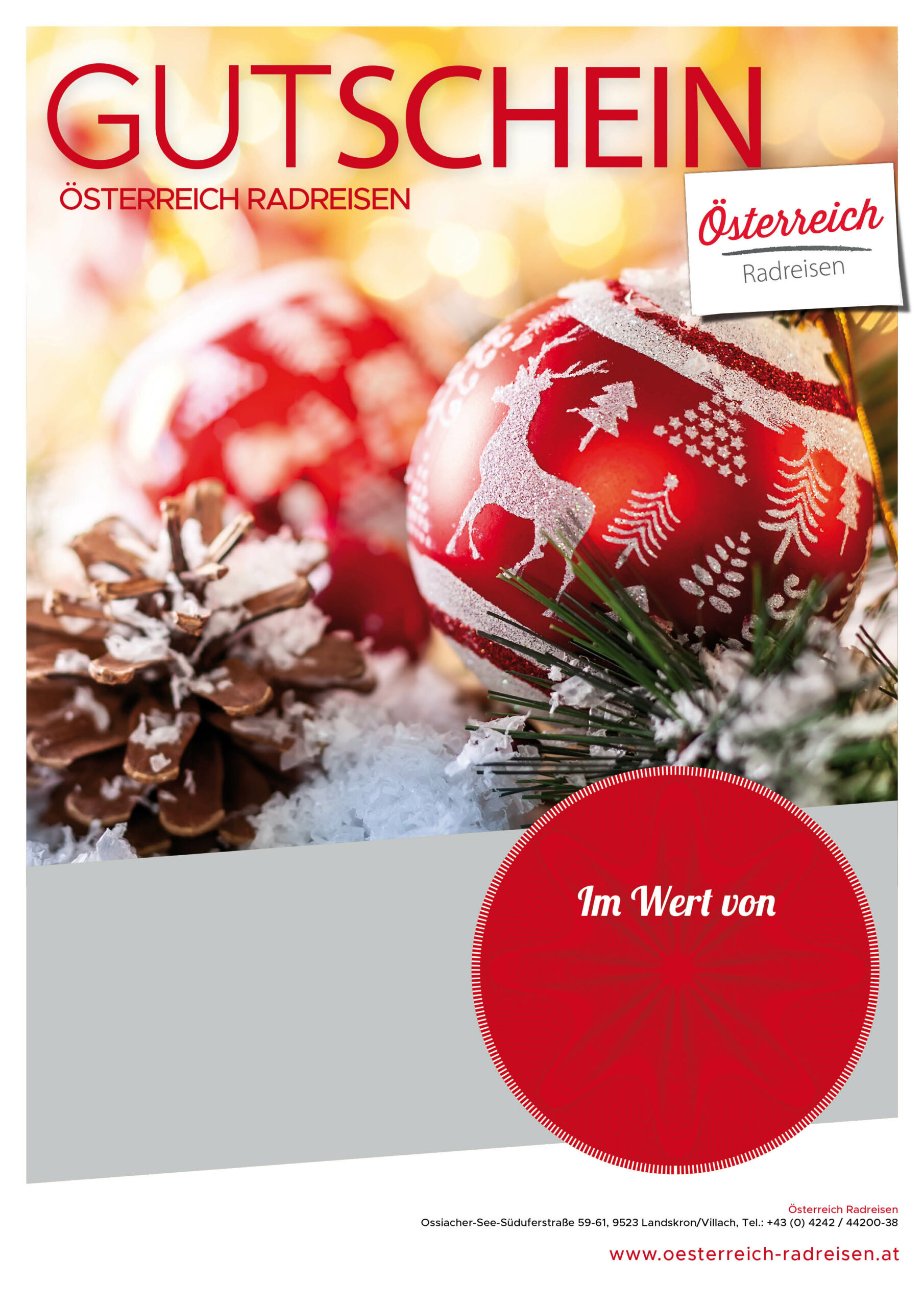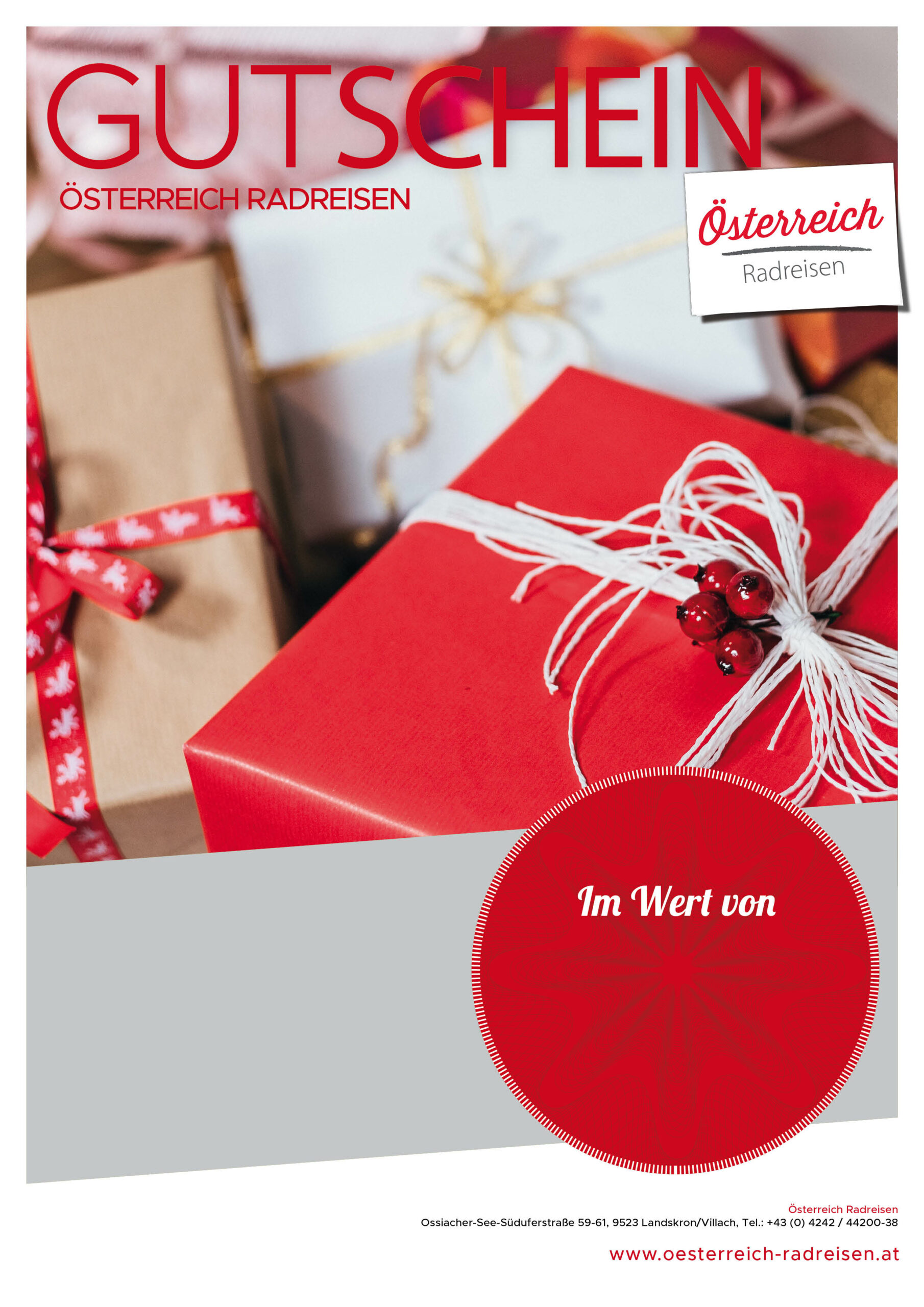 Cycling holiday journal 2023
ORDER A FREE CATALOG
Please send me the RADURLAUB Journal 2023 from Kärnten Radreisen free of charge.